Join Rudy Colombini for an elegant concert of timeless classic songs by Frank Sinatra, Sammy Davis, Fred Astaire, and Frankie Valli. Get out of the house and put some pants on and come socialize, eat delectable desserts, and drink champagne like it's the roaring 20's all over again.
Including a prima ballerina, Jamielyn Duggan, and special guest David Blood sitar player. Rudy has opened for acts like Elton John, Train, and fifty others.
Thank You for a Magic night! So much fun! I crewed on Bill Harrah's yacht Thunderbird for Frank Sinatra, Dean Martin, Samy Davis Jr, ECT – Rudy has their magic! I appreciate knowing you. Thank You for a memorable evening! -Bill Seifert
He says, " Without this Covid experience singing my parent's music would have never happened. My sister Rose always said I was a crooner, she was right".
Soak in the amazing views high atop Russian Hill overlooking North Beach and Coit Tower. Enjoy fabulous champagne, fine desserts, and smashing company.
Date & Time: May 22nd | 7-10pm
Event Location: 1000 Chestnut Street, San Francisco, CA 94109
Parking: There is plenty of street parking in this area.
Your donation is required in order to attend the event.
Support from contributors like you is what makes it possible for Music City Artist Development to achieve our mission.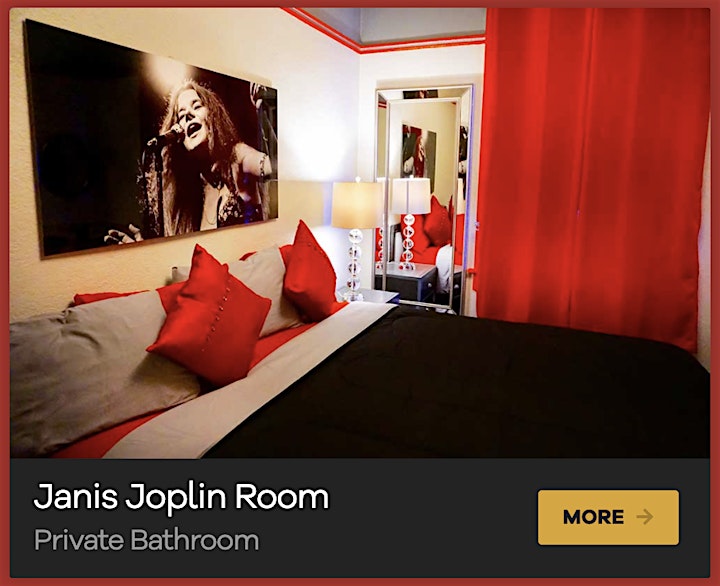 Experience the Music City Hotel. We're offering 35% off your hotel stay. Stay in our Janis Joplin room or one of our other private rooms. RESERVE TODAY! Use Code: RC2021 at check out.